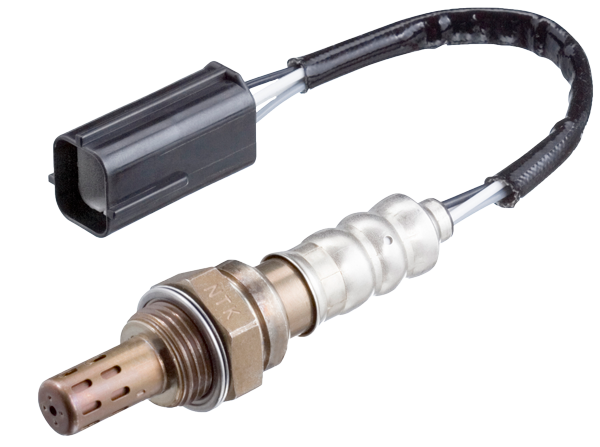 NTK Oxygen Sensors
NTK is the world's largest manufacturer of oxygen sensors. NTK Oxygen Sensors are designed to maintain optimal fuel efficiency and are supplied with a direct-fit connector
similar to those used by the OEM manufacturer for easy installation.
Every NTK Oxygen Sensor undergoes a complex three test process, including long life, high temperature & anti poisoning, to guarantee high quality and durability. As future emissions standards become tougher, NTK is further developing oxygen sensor technologies to help provide cleaner, more efficient engines.
...
What is an Oxygen Sensor?
An oxygen sensor continually detects the oxygen content in the exhaust gases of an engine. The oxygen sensor output signal informs the vehicle's ECU (Electronic Control Unit) whether the AFR (Air-Fuel Ratio) is lean or rich. Based on this, the ECU adjusts the amount of fuel injected into the engine to achieve an optimal AFR.
NTK Different Oxygen Sensors
NTK manufacture three different types of oxygen sensors:
TITANIA OXYGEN SENSORS
Vary in resistance based on the amount of oxygen in the exhaust gas.
ZIRCONIA OXYGEN SENSORS
Produce a voltage which varies based on the amount of oxygen in the exhaust gas.
Both Zirconia and Titania oxygen sensor types are produced with different numbers of wires to satisfy different needs, although it is critical to note that due to their different properties Zirconia and Titania sensors should not be interchanged under any circumstance.
AIR FUEL RATIO SENSORS
Exhaust gas enters the air/fuel ratio sensors measuring cell through porous diffusion channels. In the cell, the oxygen density is measured by means of electrodes and compared with that of stoichiometric.
Part Numbering System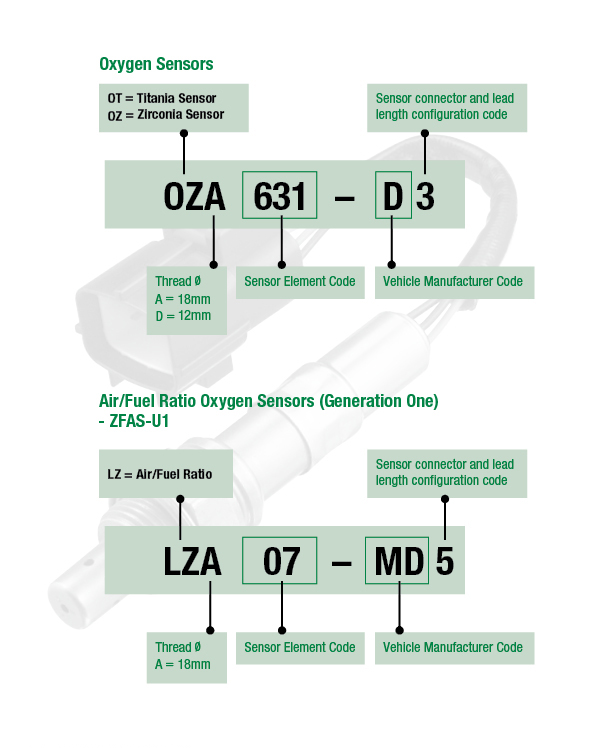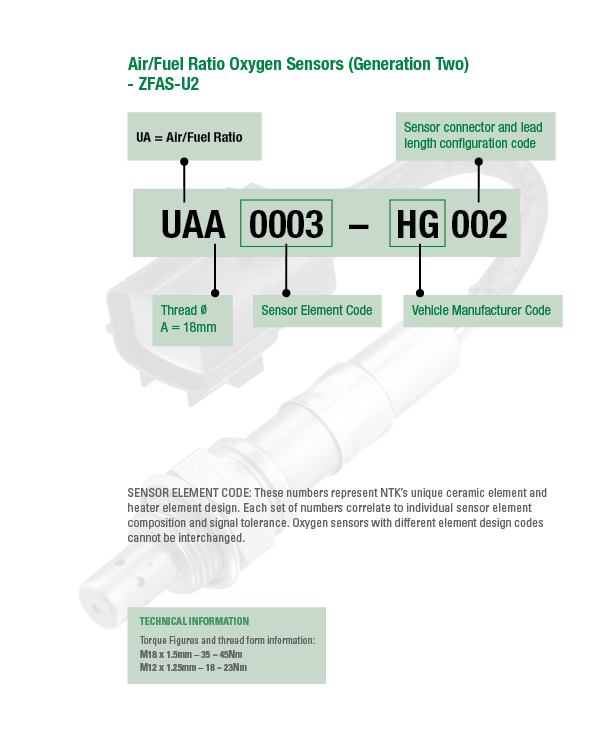 SENSOR ELEMENT CODE: These numbers represent NTK's unique ceramic element and heater element design. Each set of numbers correlate to individual sensor element composition and signal tolerance. Oxygen sensors with different element design codes cannot be interchanged.